Welcome to Uri's
Scouting


Page!
Uri's Eagle Court of Honor was held on January 4, 1998.
Uri completed Woodbadge as a member of the Beaver Patrol in course number NEII 91 at Camp Siwanoy, Westchester Putnam Council, NY.
Camps in the New York Area:
Camp Pouch- GNYC, Staten Island
Camp Alpine-GNYC, New Jersey
Camp Kunatah-GNYC, Narrowsburg, NY.
Camp Baiting Hollow-Suffolk County Council
Click here for Troop 613 Queens' NEW Homepage!

---

I know of the following scouting Listservs:
Scouts-L
Arrow-L
Patch-L
For information on these lists visit my Listserve Page.




---


I am a Vigil Honor Member of the Order of the Arrow,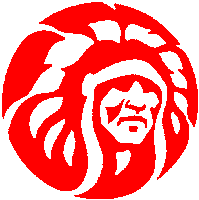 Suanhacky Lodge #49, Matinnecock Chapter.
---
I collect Boy Scout patches. Check out my Trading Pages:
Council Strip Trading Page
OA Flap Trading Page
Jamboree Strip Trading Page
My Wants Page
Note: I will want to see a scanned image of some patches before sealing trades.
For scanned images and other information see John Pannell's OAImages.com site.

---
The list of Eagle Scouts I know keeps growing! Maybe you know one too...

Jonathan Schachter
Ari Baronofsky
Hillel Spielman
Jonathan Spielman
Howard Spielman
Steven Elefson
Ben Houben
Michael Hofrichter
Alan Elefson
Ahron Charnov
Binyamin Tanny
Greg Ewing
Uri Topolosky
Steven Price
Eric Greenberg
Marshall Levitt
Benjamin Resnick
Dan Kestin
Sam Andorsky
Ariel Glasner
David Glasner
Kevin Shult
David Cavill
Malcolm Purnell
Steven Goldberg
Benjamin Schiffman
Allan Houben
Baruch Kaucher
Sorry if I'm forgetting anyone...
---
Back to Uri's Main Page!

Last Updated 12/24/03
uricohen@email.com